From field services to spare parts, remote monitoring to factory training, Dehumidified Air Services is equipped to deliver world-class service.
FACTORY - DIRECT ADVANTAGES
'We design them, we build them, and we service what we manufacture – because we're the experts!'

Factory Certified Expert Technicians
Factory Certified Expert Technicians
Each of our factory-trained expert technicians go through a strict and continuously evolving tiered certification system that ensures they have the correct knowledge and skillset to tackle equipment up to their rated level of expertise.

We set the Golden Standard
We set the Golden Standard
We're the ones third-party service providers call when they're stuck. Skip the middle-man and work directly with the experts!

Mastery of the Trade
Mastery of the Trade
Unlike "part-changer" third-party contractors, our field-service technicians are true specialists who work day-in and dayout only on Dectron, PoolPak, and Seresco dehumidification units.!

Clear and Transparent Pricing
Clear and Transparent Pricing
Receiving an expensive bill (often surprisingly so!) from a third-party service provider during a costly crisis is just adding insult to injury. Our service packages are designed to always make financial sense for your business. No hidden costs or back door fees!

Protecting your Investment
Protecting your Investment
A reactionary approach to equipment servicing could lead to costly downtime and building damage. But did you know it could also lead to reduced equipment capacity/performance, premature part failures, unnecessary future repairs, and more? We're here to help protect your investment in top-of-the-line equipment!

Gain Ultimate Peace-of- Mind
Gain Ultimate Peace-of- Mind
Working with the OEM service division offers ultimate peaceof- mind by removing the unknowns of whether your equipment is getting the correct care. Rest easy knowing your equipment is in good hands. You win when you don't have to think about it at all.

Priority Access to OEM Spare Parts
Priority Access to OEM Spare Parts
Third-party service providers may not have direct access to OEM spare parts. As the manufacturer-direct service provider, we reserve exclusive priorty access to any spare parts that may be needed for maintenance or repairs.

Exclusive VIP Support
Exclusive VIP Support
Don't be on hold when you need support the most. As part of any service agreement with us, we offer exclusive VIP support through a dedicated VIP phone line with its own dedicated VIP support team, all eagerly awaiting your call.
Receive Immediate Factory - direct Support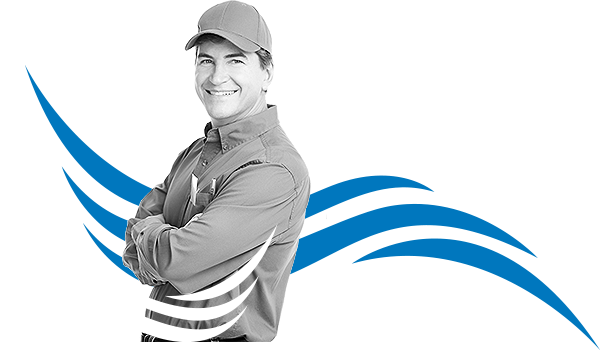 This was a great training! Jeremy is extremely knowledgeable and teaches a very good class!
Clark was awesome- this was a return call and I was frustrated because my unit was not right, Clark was patient and a God send. Could not have done without his help! Thanks Clark!!
Came up for training and had one of the best Kosta...very thorough!! Great product and very helpful support from these guys!!
Excellent Customer Service... received Quote, Order Acknowledgement and a real person phone call follow up ! All of this excellent customer service is hard to find these days ! Thank you to everyone involved... it takes a village these days is right !
10/10, I would recommend Dehumidified Air Services to any organization that has a Dectron, PoolPak, or Seresco unit. We were looking for a service company with specialized factory-trained technicians who best knew our unit, and could provide OEM parts without having them pass through other sub-vendors who do little beside reship the parts to us at a premium cost. DASV is exceptional at completing work within the timelines noted in the scope of work, and offering support and technical advice in a timely manner. We at the Mount Pearl Summit Centre appreciate everything DASV has done to ensure that our unit continues to operate effectively and efficiently.
Dehumidified Air Services technicians were extremely professional and knowledgeable. DASV could have easily, like some other manufacturers, thrown their hands up and pushed the responsibility/onus onto us or our customer for the issues at hand. Instead, they stuck by us to ensure that all parties were satisfied with the job and system operation. I believe the efforts of DASV is going to assist in us procuring more work in the future.
Dehumidified Air Services is quick to communicate via phone or email in response to any problems and are great at keeping us in the loop with what is going on. It's nice that they always reach out as opposed to us constantly having to reach out with issues. With email, phone, paper, etc. I am happy with the service!
Goldfish Swim School has appreciated the ongoing maintenance and support from Dehumidified Air Services' premium service agreement and inspection systems. We get the factory-trained expert that understands the unit and performance specifications better than anyone else we can work with. From the inception, their service package covers what I look for as an owner: reliability, process-driven solutions, and expertise to keep our systems running as expected and at peak performance.
Please enter all fields. A technician will call you back shortly. Providing the unit serial number and your email as back up will help us expediate our response time and allow us to provide additional insights about your dehumidifier.